About Omni-Tronics Incorporated
Founded in 1989, we are manufacturers' representatives for the electronics assembly industry. Whether you are an engineer, a production manager, or other decision maker, Omni-Tronics, Inc. has the expertise to assist you in the process of setting up surface mount lines or adding to your printed circuit board assembly capacity. Omni-Tronics, Inc. provides technical assistance and sells surface mount equipment and related products in Minnesota, North Dakota, South Dakota, and Northwestern Wisconsin.
Sue Blankenheim: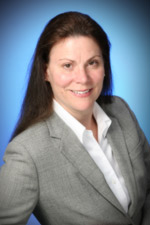 Sue began her career in the printed circuit board industry in 1980 working as an Industrial Engineer for Charmille/Andrew, a manufacture of wire cutting EDM machines. In 1981 she was hired as a manufacturers sales representative where she sold to both the PCB fabrication and assembly industries. Sue founded Omni-Tronics, Inc. in February 1989 to sell and support SMT assembly equipment. With over 25 years of experience she is here to help you select the optimum solution for your SMT process requirements whether it be a single piece of capitol equipment, chemistry or an entire line.
Jeff Blankenheim:
Jeff joined Omni-Tronics, Inc. in 1994, facilitating the rapid expansion of Omni-Tronics, Inc. by enhancing the coverage and service. He is proficient in assisting customers in cost analysis and ROI for capital equipment purchases as well as offering in depth knowledge of the printed circuit assembly industry. Jeff's background includes an MBA in Finance and 15 years as a Controller in a Service Industry.

Mission Statement:
To provide innovative equipment to the printed circuit board assembly industry that enhances productivity and profitability for our customers with service and integrity.